Yes, You Can See a Chiropractor for Headaches
Yes, You Can See a Chiropractor for Headaches
Written By Longview Chiropractic Center on May 21, 2021
---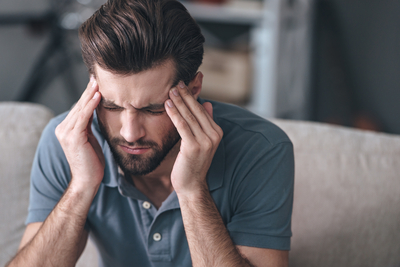 Dr. Gary Lipkin of Longview Chiropractic Center has helped countless patients in and around the Longview area achieve true relief from headaches. This is possible because most headaches are triggered by either a spinal, muscular or lifestyle habit, all of which a chiropractor can treat.
Chiropractic and Headaches
If you often suffer from headaches and/or migraines, you unwittingly have a routine that creates a biological environment in your body that needs a little help and some lifestyle changes.
Research shows that spinal manipulation is an effective treatment option for tension headaches and headaches that originate in the neck.
A 2014 report in the Journal of Manipulative and Physiological Therapeutics (JMPT) found that interventions commonly used in chiropractic care improved outcomes for the treatment of acute and chronic neck pain and increased benefit was shown in several instances where a multimodal approach to neck pain had been used.
A 2017 article, published in the European Journal of Neurology, detailed a 17-month randomized study that included 104 patients who suffered from at least one migraine attack per month. The duration of migraines were significantly reduced in the chiropractic than in the control pharmaceutical group toward the end of the follow-up period of the study.
A meta-analysis of six studies following 677 migraine patients found that spinal manipulation reduced migraine days and pain/intensity. They concluded: "Results from this preliminary meta-analysis suggest that spinal manipulation may reduce migraine days and pain/intensity."
Making regular chiropractic care part of your routine is a great way to protect yourself from headaches. We have adjustments that specifically target tension, allowing your body to calm inflammation, increase blood flow, and loosen your muscles.
Get Chiropractic Care for Headaches in Longview
For decades, Dr. Lipkin has been treating patients with headache and migraine issues. Dr. Lipkin attends multiple annual seminars to stay ahead of the curve on new chiropractic techniques and services to better serve his patients. He wholly embraces the truth found in the Thomas Edison quote, "The doctor of the future will give no medicine, but will interest his patients in the care of the human frame, in diet, and in the cause and prevention of disease."
Have questions or need to schedule an appointment Call Longview Chiropractic Center at (903) 234-2225 or go online and fill out our contact form.

Posted In: Chiropractic Headache Treatment