Low Back Pain Treatment with Chiropractic Care
Low Back Pain Treatment with Chiropractic Care
Written By Longview Chiropractic Center on October 23, 2020
---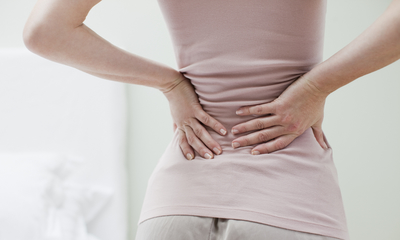 Around 22 million Americans visit chiropractors each year. Of these 22 million Americans, about 35 percent are seeking relief from back pain. It's estimated that nearly 30 percent of Americans experience lower back pain alone. Back pain can be debilitating. It's the leading cause of disability worldwide.
Common Causes of Back Pain
There are several causes of upper, mid, and lower back pain. By exploring these causes and how chiropractic care can help, you can take steps to reduce chronic and acute pain or recover from an accident or injury.
Back pain can be caused by:
Sprains and strains
Muscle spasms
Bulging or herniated discs
Inflammation
Sciatica
Arthritis
Motor vehicle accidents, sports injuries, or other accidents
Your lifestyle can also cause back pain. Poor lifestyle habits that can cause persistent or acute back pain include:
Obesity
An inactive lifestyle
Slouching and poor posture
Lifting heavy objects with your back instead of your legs
Wearing high heels or ill-fitting shoes
Core Chiropractic Care Low Back Pain Treatment Options
Chiropractic low back pain treatment is tailored to each patient to meet their needs. Depending on a patient's pain and medical history, a chiropractor may treat with:
Initial consultations generally include a physical exam, a review of the patient's medical history, and a discussion of treatment options.
The Benefits of Chiropractic Care for Low Back Pain Treatment
Research has shown that chiropractic care is an effective low back pain treatment option for pain related to injuries, poor lifestyle habits, strains, and more. Patients with chronic conditions such as fibromyalgia or osteoarthritis may also respond well to chiropractic care.
Chiropractic services offer an alternative treatment option to surgical, invasive, or long-term prescription medication options.
Finding Low Back Pain Treatment in Longview
Dr. Gary Lipkin is known for his patient-focused, holistic approach. Voted as the "BEST CHIROPRACTOR" by the Hart-Hanks Newspaper, Dr. Lipkin stays ahead of the curve by attending multiple annual seminars. This allows him to better serve his patients by providing the newest chiropractic techniques.
Are you looking for low back pain treatment in Longview? Don't wait. Contact us today at (903) 234-2225 or schedule an appointment online to get started.

Posted In: Chiropractic Spinal Decompression Natural Pain Treatment Low Back Pain