Treat Your Low Back Pain with Chiropractic
Treat Your Low Back Pain with Chiropractic
Written By Longview Chiropractic Center on October 13, 2021
---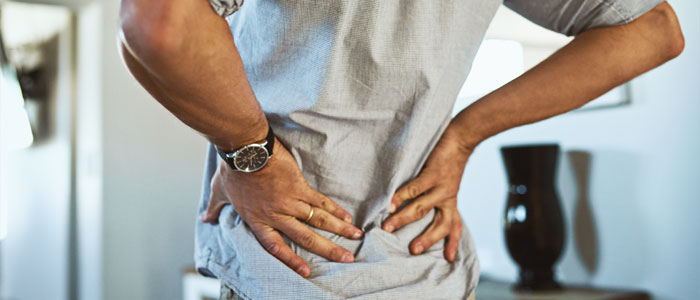 If you are one of the many Americans who have had to put their lives on pause because of debilitating low back pain, you have probably asked yourself, "How can I fix this?" You might not want to put yourself through invasive surgery or take drugs with harmful side effects to get rid of your pain. Chiropractic is a great natural, low-risk, non-invasive method of effectively treating low back pain.
Longview Chiropractic Center has been providing low back pain relief to residents of Longview since 2001, and we would love for you to join our success stories.
What Causes Low Back Pain?
Your low back pain might come from any number of sources, including a muscle strain or herniated or bulging discs. Scoliosis, osteoporosis, osteoarthritis, and other conditions also contribute significantly to back pain. Trauma to the back and auto injuries could also contribute to back pain, among other issues.
Thankfully, you don't have to rely on surgery or expensive medications to relieve your pain. Chiropractic has been proven to be a safe and effective option for low back pain treatment for pain caused by a variety of issues.
Treat the Cause of Your Low Back Pain
Because low back pain can come from a variety of sources and can even be a symptom of other issues within your body, it's important to make a determination of the cause before attempting treatment. Dr. Lipkin and the team at Longview Chiropractic Center believe that treatment must be intelligent – it must be determined by the cause and not just the symptom.
Dr. Lipkin will spend time analyzing your back pain to identify its cause, so he can work out an individualized treatment plan that attacks the cause, leaving you with relief and satisfaction. Schedule an appointment online for an initial consultation.
How Does Chiropractic Help Low Back Pain?
Depending on the source of your pain, spinal manipulation/back adjustment and mobilization could bring you immense relief in a short period of time. During your back adjustment, Dr. Lipkin will apply controlled pressure to affected areas in your back to readjust your vertebrate.
Mobilization might include a series of stretches and manipulations to increase your range of motion in an affected area. Call us today to speak with our knowledgeable staff who can tell you more about these procedures.
Call Today for Freedom from Low Back Pain
Reclaim your life by getting rid of debilitating low back pain. Longview Chiropractic Center has been helping people all over Texas get rid of neck and back pain since 2001, and it's your turn!
Schedule an appointment online to start your journey to quality care.

Posted In: Chiropractic Natural Pain Treatment Low Back Pain