Longview Chiropractic Provides Cutting-Edge Low Back Pain Relief Care
Longview Chiropractic Provides Cutting-Edge Low Back Pain Relief Care
Written By Longview Chiropractic Center on July 21, 2021
---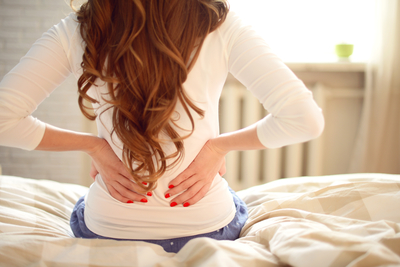 Low back pain is expensive, $200 billion a year expensive just for Americans. Low back pain is also a leading cause of disability around the globe due to various factors. In order to avoid this expensive and huge statistic, patients are seeking out chiropractors, and they're gettin results pain pills and other methods can't come close to achieving.
Dr. Gary Lipkin of Longview Chiropractic Center, we practice non-surgical, drug-free methods of providing relief from low back pain and aiding the body in its natural healing process.
The Studies on Chiropractic Care and Low Back Pain
This 2019 study weighed the benefits of spinal manipulation for low back against other treatments. Researchers determined that chiropractic is a recommended therapy for short term pain relief and improving function.
This 2008 literature synthesis reviewed nearly 900 studies on chiropractic for low back pain. Reviewers determined that spinal manipulation can effectively reduce low back pain and related symptoms along with improve function. The best results were achieved when chiropractic was paired with physical therapy.
And this 2011 study targeted older adults with back pain and had them undergo chiropractic care to see how well the treatment worked. Not only did patients become less likely to land in the hospital or nursing home due to back pain, they reported high satisfaction with chiropractic care. They experienced pain relief and better mobility.
Get Chiropractic Care for Low Back Pain in Longview
For decades, Dr. Lipkin has been helping patients find true relief from low back. Dr. Lipkin attends multiple annual seminars to stay ahead of the curve on new chiropractic techniques and services to better serve his patients. He wholly embraces the truth found in the Thomas Edison quote, "The doctor of the future will give no medicine, but will interest his patients in the care of the human frame, in diet, and in the cause and prevention of disease."
Have questions or need to schedule an appointment Call Longview Chiropractic Center at (903) 234-2225 or go online and fill out our contact form.

Posted In: Chiropractic Low Back Pain