Why You Need to See a Longview Chiropractor for Auto Injury Treatment
Why You Need to See a Longview Chiropractor for Auto Injury Treatment
Written By Longview Chiropractic Center on February 17, 2020
---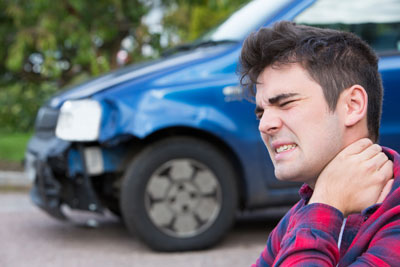 If you've been in an auto accident, one of the best things you can do for yourself is to visit your Longview chiropractor right away. Receiving auto injury treatment from a chiropractor helps reduce pain, both in the long and short terms.
3 Reasons Why You Need to Receive Auto Injury Treatment After an Accident
There are many reasons why you should see your chiropractor after an auto accident, such as:
1. A Safe, Natural, Effective Way to Treat Pain
Prescription pain drugs are one way to manage post-accident pain.
However, that's not the safest option. With the rise of drug-related addiction and overdoses, it's best to go the natural route.
Auto injury treatment from a chiropractor is both safe and effective.
2. Reduce Your Risk of Long-Term Damage
Scar tissue builds up in your body wherever it's sustained trauma. If the scar tissue isn't broken up, it can keep growing to the point that it reduces your range of motion. You can end up with long-term stiffness, immobility, and pain if you don't get treatment right away.
3. It Helps with Your Accident Claim
In many cases, insurance companies will try to deny coverage to someone if they don't see a chiropractor or other healthcare professional right away. They can conclude that between the time of the accident and the claim, any number of things could've happened that led to the injury.
Choose a Longview Chiropractor You Can Really Trust
Dr. Gary Lipkin has over 35 years of chiropractic experience, but he doesn't rest on his laurels. Each year, he attends multiple seminars to ensure he is providing his patients with the very best treatment options.
When you come to Longview Chiropractic Center, you can be sure you're going to receive modern treatments, along with compassionate care.
Do you suffer from accident-related pain? Contact us at 903-234-2225 to schedule an appointment.

Posted In: Auto Injury Treatment