Treat Auto Accident Injuries Immediately with Chiropractic
Treat Auto Accident Injuries Immediately with Chiropractic
Written By Longview Chiropractic Center on November 13, 2021
---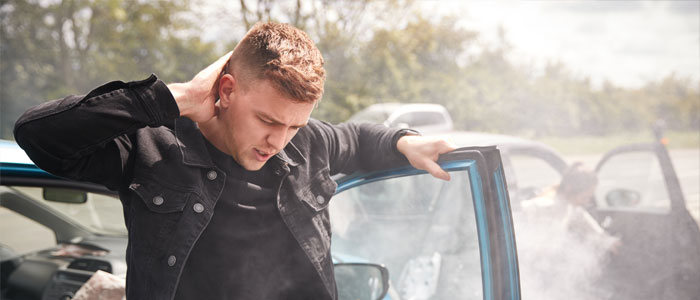 Some injuries caused by auto accidents are glaring and obvious – like a broken bone. However, less apparent conditions after an auto accident, like mild back or neck pain, can have lasting effects. If you experience neck or back pain after a collision, no matter the severity, it's important to seek proper auto accident treatment as soon as possible.
A visit to a chiropractor can help you determine the extent of your injuries, and a qualified, experienced chiropractor, like Dr. Lipkin at Longview Chiropractic Center, can develop a personalized treatment plan tailored to your recovery. Dr. Lipkin has been operating in Longview, Texas, for more than two decades, helping residents discover auto accident treatment that promotes full and lasting recovery. An auto accident is stressful enough; seek care today to prevent the development of future damage.
Auto Accident Treatment with Chiropractic
Depending on the type of injury you have, there are a variety of chiropractic techniques that can promote long-term recovery and pain management. Among these are spinal adjustment, manipulation, and manual therapy like deep-tissue massage. These treatments have one thing in common: they are natural, non-invasive methods of achieving long-term results without the need for surgery or prescription drugs. Take the first step in your auto accident treatment today by contacting us at Longview Chiropractic Center.
How Does Chiropractic Promote Auto Accident Recovery?
Chiropractic can help you get rid of chronic and ongoing pain caused by common auto accident conditions like whiplash. Neck and back pain associated with whiplash can become chronic and lead to future conditions, but immediately seeking chiropractic care can reduce these chances. Chiropractic care from Dr. Lipkin can also help to restore your mobility after an accident.
Auto Accident Treatment at Longview Chiropractic Center
Residents of Longview, Texas, who suffer from injuries as a result of vehicle collisions have been coming to Dr. Lipkin for auto accident treatment since 2001. We have a track record of providing quality care in a private and comfortable environment that promotes relaxation and inspires confidence. Longview residents depend on us for fast service, same-day consultations, and insurance coverage, and we are proud to serve our community.
Dr. Lipkin believes in constant education, and spends time every year learning about the latest methods and techniques in auto accident treatment so he can provide the best service possible to his clients.
Schedule an Appointment Online
It's important to seek out auto accident treatment as soon as possible to treat current injuries and prevent the development of future conditions.
Schedule an appointment with us to get started on your personalized treatment plan.

Posted In: Auto Injury Treatment Chiropractic Neck Pain Whiplash Treatment Low Back Pain Massage Therapy