Quality, Beneficial Massage Therapy in Longview, TX
Quality, Beneficial Massage Therapy in Longview, TX
Written By Longview Chiropractic Center on March 17, 2022
---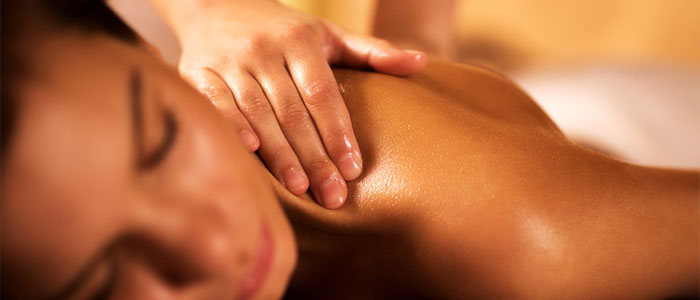 Muscle pain can make it difficult to do the things you love, and it can cause significant amounts of stress. Massage therapy is a popular way to treat not only muscle pain, but an array of other issues with the back and spine as well. Dr. Lipkin at Longview Chiropractic Center in Longview, TX, has more than 30 years of experience performing quality massage therapy.
Benefits of Massage Therapy
Many people see massage therapy as a luxury rather than a treatment method. Believe it or not, there are several health benefits to seeing a chiropractor for massage therapy:
Alleviate stress:

Stress is something we all have to live with. Many patients don't realize just how much their lifestyle and mood affect their bodies. Massage therapy can relax your muscles, instantly relieve stress, and get you into a better headspace.

Treat pain without medications:

When people feel muscle pain, they often take painkillers and wait for the pain to subside. While this can treat your symptoms, it does little to fix the underlying issue. Massage therapy and chiropractic care are great because of the natural treatments they offer. They aim to treat muscle and back issues without addictive prescription drugs.

Increase circulation:

Usually due to stress or tension, you may have reduced circulation to certain tissues and organs. Massage therapy helps balance your body and reintroduce circulation to these parts, stimulating your lymph system. Bringing back crucial oxygen to organs and tissues can help reduce pain and make you feel better.

Reduce headaches:

Headaches and migraines can be debilitating, preventing you from participating in social gatherings or being productive. Massages can treat head pain by alleviating stress and engaging your pain points. Many patients report that after a few massages and

chiropractic adjustments

, their headaches are less severe or frequent.
Quality Massage Therapy in Longview, TX
Longview Chiropractic Center has treated thousands of patients over the last 30 years. Dr. Lipkin is dedicated to developing a treatment plan that works for you. Whether you are experiencing stress, chronic pain, or simply need to relax, massage therapy has shown to significantly help.
Give massage therapy a try: call our chiropractic office directly at (903) 234-2225.

Posted In: Natural Pain Treatment Headache Treatment Massage Therapy Stress Relief