Prevent Computer Neck Pain with a Neck Pain Treatment Plan in Longview
Prevent Computer Neck Pain with a Neck Pain Treatment Plan in Longview
Written By Longview Chiropractic Center on October 28, 2019
---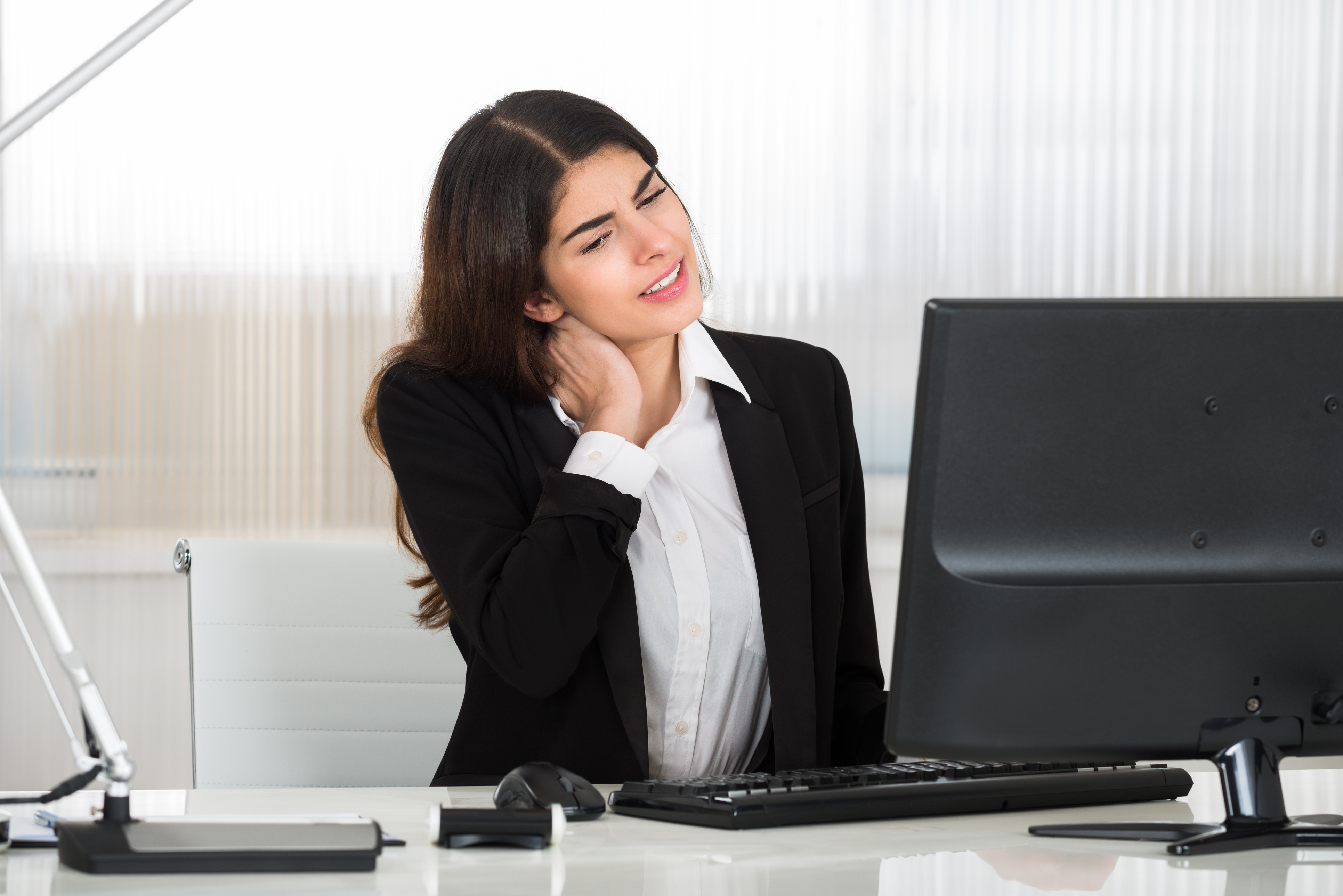 Working at your computer for long periods of time can do a number on your neck.
At the end of the day, your neck feels tense and painful. You might even notice an increase in headaches.
Is there anything that can provide some relief? There is! Your Longview chiropractor can provide you with a safe and effective neck pain treatment plan.
Why You Experience Neck Pain While Working on Your Computer
Due to poor posture and ergonomics, many people experience neck pain at work. They slouch at their computer while jutting their head forward to look at the screen.
When your body is in proper alignment (head and neck directly over your shoulders), you feel good. Your head, which can weigh up to 12 pounds, is well-supported.
However, when you slump over your keyboard, your head isn't supported. Your muscles and tendons strain to support the weight of your head.
Not only is pain a direct result of this, but you can also experience:
Fatigue
Poor concentration
Injured vertebrae
Longview Neck Pain Treatment: How a Chiropractor Can Help You Prevent Pain
Dr. Lipkin can help you deal with computer-related neck pain in two ways.
First, we can provide you with a neck pain treatment plan. Such a plan includes:
Spinal Adjustments
Massage Therapy
Second, your Longview chiropractor, Dr. Lipkin can offer tips/suggestions that can help you prevent neck pain symptoms down the road. They might suggest:
Stop Neck Pain in Its Tracks – See Your Chiropractor Today!
Chronic pain doesn't have to be your fate. Talk to your chiropractor about how you can prevent neck pain while at your computer. Less pain will make you feel happier and healthier and will help you have a more productive day at work.
Are you ready to put an end to chronic neck pain at work? Contact us at 903-234-2225 to schedule a consultation.

Posted In: Chiropractic Neck Pain