Natural Scoliosis Treatment With Chiropractic Care
Natural Scoliosis Treatment With Chiropractic Care
Written By Longview Chiropractic Center on January 17, 2022
---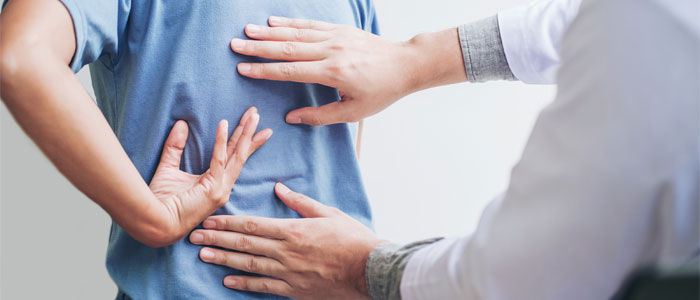 Do you suffer from scoliosis? While many cases are mild and go undiagnosed, severe scoliosis can cause pain and mobility issues in both children and adults. Roughly 2% of the population has some degree of scoliosis. The good news, however, is that the condition is treatable by chiropractors such as Longview Chiropractic Center in Longview, Texas. Our expert team has nearly 30 years of experience treating patients with mild and severe scoliosis.
What Is Scoliosis?
During a child's development, sometimes the spine will curve sideways. This is scoliosis. When looking at the spine under an x-ray, a patient with scoliosis will have a curve towards one side of the back, whereas most people have a straight spine.
It is a fairly common condition that presents itself in either adolescents going through puberty, or early childhood. Most cases are mild and do not need much treatment, if any. However, it is possible for severe cases of scoliosis to cause debilitating back issues, including pain and uneven walking. In these cases, it is important to see an expert chiropractor for treatment. If caught early, adjustments and chiropractic care can help reverse the condition so that your child does not develop back issues as a result of scoliosis.
How Can Chiropractors Treat Scoliosis?
At Longview Chiropractic Center, there are several treatment options available for patients with scoliosis:
Massage and physical therapy
Spinal adjustments
Spinal manipulations
Dr. Lipkin doesn't feel that treatment should take a "one size fits all" approach. We tailor our treatment plans to each patient individually because we understand that every patient is different. We will evaluate your lifestyle and the severity of your condition to help determine the best course of treatment for your scoliosis.
Your first visit to our office will start with a thorough evaluation of your condition. We will perform x-rays to gauge the severity of your scoliosis, which will aid us in developing a treatment plan. Afterwards, we will perform adjustments and therapies to realign your spine. In just a few visits, many of our patients show improvements with their scoliosis.
Choose Longview Chiropractic
For nearly 30 years, we have been Longview's choice for chiropractic care and scoliosis treatment. If you or your child suffer from scoliosis, don't hesitate to schedule an appointment.
Contact our office directly at (903) 234-2225 or schedule an appointment online.

Posted In: Chiropractic Spinal Decompression Low Back Pain Massage Therapy Scoliosis