Looking for Low Back Pain Treatment in Longview? Why Not Try Longview Chiropractic Center
Looking for Low Back Pain Treatment in Longview? Why Not Try Longview Chiropractic Center
Written By Longview Chiropractic Center on September 27, 2019
---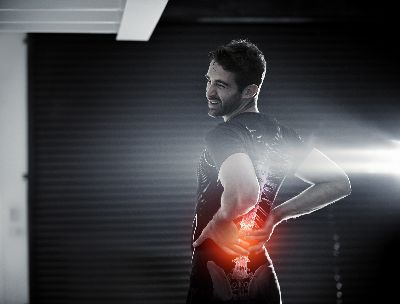 Millions of people visit a chiropractor each year.
Of those, approximately 35% see their Longview chiropractor for low back pain treatment.
Whether they've experienced a traumatic injury or if they've simply strained the muscles in their lower back doing average daily activities, many find great relief from chiropractic treatments.
How can your chiropractor help reduce the pain in your lower back?
Low Back Pain Treatment: 3 Ways Your Longview Chiropractor Can Help Reduce Your Pain
Here are just a few ways your Longview chiropractor can treat lower back pain.
1. Chiropractic Adjustments
Chiropractic adjustments are a safe, natural, and effective low back pain treatment. They keep the spine in proper alignment, thereby reducing muscle and tendon tension and the resulting pain.
2. Therapeutic Massage
No matter what's caused your lower back pain, one thing is for sure – your muscles are screaming in agony.
The strain of trauma or misalignment leads to inflammation and pain. A massage therapist can reduce both, which not only feels great but also contributes to better overall health and physical performance.
3. Acupuncture Treatments
Acupuncture has been used for thousands of years and has been proven in multiple studies to be an effective treatment for back pain.
The main theory is that acupuncture stimulates the central nervous system, which releases neurotransmitters, chemicals, and hormones that dampen pain.
Don't Take Back Pain Lightly – Get the Help You Need ASAP
There's no shame in asking for help, particularly when it comes to your health.
Low back pain can be excruciating. Even when it doesn't hurt that bad, though, it's essential to seek help. Waiting to treat spinal pain can lead to permanent damage – damage that can impact your quality of life and mobility down the road.
Take proactive steps now to protect yourself from increased pain and damage.
Have you been struggling through life with back pain? Call us today at 903-234-2225 to make an appointment. We'll create a treatment plan that caters to your unique needs.

Posted In: Chiropractic Low Back Pain