Common Signs You May Have Whiplash and Why it's Important to See a Chiropractor
Common Signs You May Have Whiplash and Why it's Important to See a Chiropractor
Written By Longview Chiropractic Center on March 23, 2020
---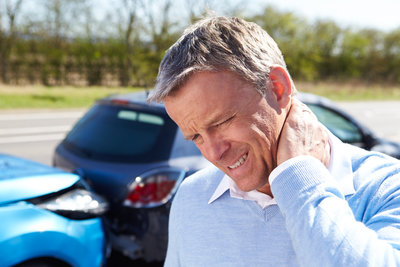 Have you been in a recent car accident and are now experiencing some neck stiffness and back pain? You most likely have whiplash.
Whiplash is caused by the sudden and forceful forward and backward head-jerking action, mostly caused by car accidents, physical trauma, or contact sports. Often, it goes unnoticed until a few hours or even days later. This happens because spiked adrenaline levels (which occurs during intense moments like car accidents) masks the pain.
This makes it crucial to always seek comprehensive whiplash treatment, regardless of the severity of your car crash.
Signs You Need Whiplash Treatment
Depending on the car accident, whiplash can manifest in different ways. The most common symptoms include:
Neck pain and stiffness
Dizziness
Headaches
Fatigue
Back pain
Shoulder pain
Numbness
Blurred vision
Sleep disturbances
If your whiplash goes untreated, it may develop into serious complications such as disability and memory loss that can significantly reduce your quality of life.
Chiropractic Diagnosis and Treatment for Whiplash
Chiropractic diagnosis for whiplash involves the use of manual techniques such as motion and static palpation to examine your entire spinal column. This aims to identify any issues that may have resulted from the whiplash injury, including muscle inflammation, limited range of motion, disc herniation, as well as tendon and ligament injury. The assessment helps chiropractors decide on the best therapy options for a particular condition.
After your chiropractor has determined how severe your whiplash injury is, they may apply different manipulation techniques on your cervical spine for proper alignment. Depending on your condition, they may also recommend other therapies such as acupuncture and massage therapy to put you back in tip-top form in no time.
Get Professional Car Accident Treatment in Longview, TX
Medication for whiplash will only mask the pain for a short while. On the other hand, chiropractic care solves the root cause of your whiplash pain, providing long-term relief. To get top-notch chiropractic services in Longview, Longview Chiropractic Care is your best bet. Dr. Gary Lipkin is highly qualified and experienced to provide the most effective adjustments for quick pain relief.
Contact us at (903) 234-2225 to schedule an appointment at our clinic.

Posted In: Auto Injury Treatment Chiropractic Whiplash Treatment