Chiropractic Treatment for Disc Problems
Chiropractic Treatment for Disc Problems
Written By Longview Chiropractic Center on September 23, 2020
---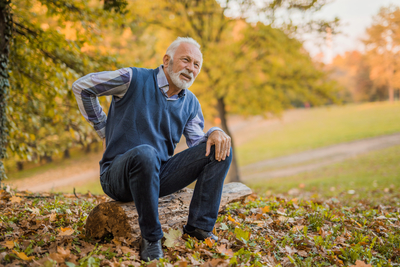 Did you know that lower back pain is the leading cause of disability in the world, with nearly 30 percent of Americans experiencing some sort of lower back pain at any given time? Several conditions cause back pain, but for some, disc pain is the cause.
Spinal discs are cushions that reside between the vertebrae of the spine. These protective discs hold the vertebrae of the spine together, provide mobility, and act as shock absorbers for the spine. The discs are composed of a tough outer layer of cartilage with a soft center. When a spinal disc is injured or undergoes significant wear and tear, disc bulges and herniated discs can occur.
Understanding a Disc Bulge and Herniated Disc
Disc bulges occur when the tough outer shell of a spinal disc becomes damaged, either from natural wear and tear or injury. The outer layer begins to bulge outward, which can cause persistent pain in patients.
A herniated disc, sometimes also referred to as a slipped or ruptured disc, occurs when some of the soft inner cartilage of a spinal disc begins to protrude from the disc. Herniated discs are far more likely to cause pain.
Bulging or Herniated Discs and Chiropractic Care
Chiropractic care is an effective non-surgical option to treat bulging and ruptured discs. Chiropractic care helps alleviate disc pain with rehabilitative exercises, spinal manipulation, and other chiropractic techniques. Each treatment plan is tailored to fit a patient's needs. Chiropractors can evaluate a patient's needs and treatment options by reviewing a patient's history and assess their entire spine. These steps are generally taken during a patient's initial consultation.
Studies have shown that chiropractic care helps with the rehabilitation and recovery of disc herniation. In one case study, the patient afflicted with a herniated disc was able to reduce pain and increase their function in just over 15 weeks.
Finding Treatment for a Bulging or Herniated Disc in Longview
Dr. Gary Lipkin has become a cornerstone of the Longview community and was voted "BEST CHIROPRACTOR" by the Hart-Hanks Newspaper. Using a patient-focused approach, Dr. Lipkin uses the latest chiropractic techniques to meet the needs of each of his patients.
Are you experiencing disc pain in Longview? Don't wait. Contact our office today at (903) 234-2225 or schedule an appointment online to get started.

Posted In: Chiropractic Spinal Decompression Natural Pain Treatment Low Back Pain