Can Acupuncture Treat Elbow Pain Caused by Golfer's or Tennis Elbow?
Can Acupuncture Treat Elbow Pain Caused by Golfer's or Tennis Elbow?
Written By Longview Chiropractic Center on June 14, 2019
---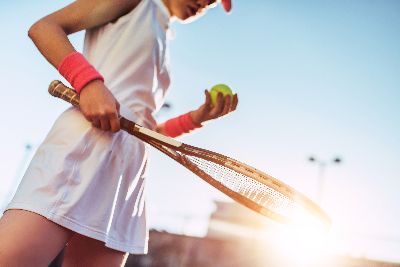 Do you ever experience pain in your elbow? Do you have difficulty lifting or gripping things, or have a hard time extending your arm?
This type of elbow pain is often referred to as tennis elbow or golfer's elbow. Even if you're not an avid golfer or tennis player you can experience this type of pain.
Is there anything that can be done about it? Yes, our Longview chiropractor can effectively treat this condition.
How Acupuncture Can be Used to Successfully Treat Elbow Pain in Longview
Tennis elbow is caused by repetitive motions, which can damage the muscles and tendons of the forearm. Activities that can lead to elbow pain include:
Gardening
Hammering
Sports
Repetitive motions can cause inflammation and tiny tears in both the muscles and tendons. Thankfully, Longview Chiropractic has a solution: acupuncture.
When there is muscle tension and inflammation, energy blockages can occur. Acupuncture helps to improve energy flow in these areas. Additionally, acupuncture is a relaxing procedure that can ease the muscles and cause the brain to release pain-reducing hormones and chemicals.
Reduce Pain and Improve Your Game with Treatment from Longview Chiropractic
Should you wait until you're in horrible pain to see your Longview chiropractor? Absolutely not! You should see your chiropractor as soon as you notice a twinge of elbow pain.
Golfer's elbow is caused by repetitive motion. If you ignore slight pain and try to play through it, you could end up doing a lot of damage.
Don't let this happen to you. See your chiropractor for treatment will reduce your pain and allow you to keep playing. Not only that, but a healthier body will lead to a better game!
Have you been experiencing pain during or after your game? Contact us at (903) 234-2225 to schedule an evaluation. We'll come up with a treatment plan that will keep you in the game.

Posted In: Chiropractic Acupuncture Sports Injury Treatment